Ryan Kwa
CMktr ACIM DipM MasterBPMP RMC
About Ryan Kwa
Chartered Marketer | Registered Management Consultant
Ryan is a passionate marketer with more than 10 years of marketing experiences. Ryan Kwa is currently the Head of Marketing with Mescalon Private Limited, an executive coach as well as a trainer for digital marketing. He is a firm believer in the power of marketing and he became trainer to spread the cause.
After graduating from the Royal Melbourne Institute of Technology with a Bachelor in Business Marketing Degree, Ryan went on to pursue the Chartered Postgraduate Diploma in Marketing with Chartered Institute of Marketing, which is held in high regards for many professional marketers around the world. Ryan has also gained several professional accreditations such as the Certified Internet Marketer, Blackblot Product Management Professionals and WSQ Advanced Certificate in Training and Assessment (5th Version).
Besides that, Ryan Kwa has also provided personal coaching to business owners on how to  achieve business objectives using digital marketing strategies. His students include SME 500 business owners as well as MNC Executives.
In March 2020, Ryan was awarded the Chartered Marketer status. A Chartered Marketer is an extremely experienced and qualified marketing professional. It is considered a status of professional competency to the highest level. In Feb 2021, Ryan attained the Registered Management Consultant accreditation from Institute of Management Consultant (Singapore), a professional body representing management consultants in Singapore.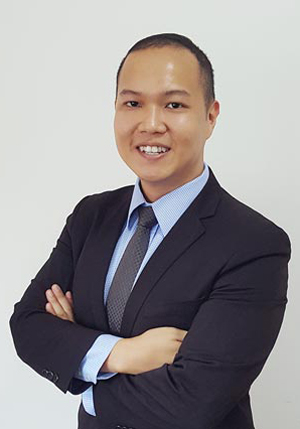 Ryan Kwa
CMktr ACIM DipM MasterBPMP RMC
Digital Marketing
Ryan Kwa offers a range of digital marketing solutions such as constructing corporate websites, e-commerce sites, search engine optimisation, search engine marketing, social media marketing as well as data analysis. I like to grow together with my clients, henceforth, Ryan values ethics and he always seek to develop a healthy long term business relationship with my clients.
Training & Coaching
Ryan Kwa conducts training and coaching for business owners and marketers for topics related to social media marketing, google search engine optimisation, search engine marketing as well as data analytics. Ryan's training revolves around using strategic marketing approaches to build sustainable competitive advantages over competitors.
Business Consulting
As a business owner himself, expansion and profitability has always the top priorities for all business owners. Ryan Kwa offers management consulting to help business improve their performance and efficiency. Ryan will first analyse your business environment and create solutions to help your achieve your corporate objectives.
Achievement
Key higlights
3 Times award winner of SAF NS Excellence (NSEA) Award

Conducted training and coaching programmes for more than 500 adult learners, of which most are business owners, business leaders and fellow marketers

Improved website click-through rate (CTR) by 11.34% and sales conversion rate by 10% after pursuing the revised marketing plan.

Revised product subscription model that has resulted in 25% growth in clients acquisition

Conducted crowdfunding workshops which helped the company raised an investment funding of $250,000 for expansion

 
The tools are dead, its how we transform the data into meaningful and actionable insights. This, is Marketing at it's core.
Ryan Kwa
Ryan is one of the most capable trainers I have ever seen. 
He is very knowledgeable about his subject and shares his experience very well. He is not content with just imparting knowledge, but also to seeks to ensure relevance to the participant's industry sector.
Really appreciate the training by Mr. Ryan Kwa. He is very knowledgeable and up to date with using Facebook as a marketing tool. He reinforced the learning with examples he came across as a practitioner with his own marketing agency.
Ryan Kwa is a very knowledgeable about his subject and shares his experience very well. He is not content with just imparting knowledge, but also to seeks to ensure relevance to the participant's industry sector.
The class was packed with a perfect blend of discussion, theory, and hands on application. The instructor Ryan has effortlessly kept the class engaged by catering to each student's individual needs.
Ryan Kwa is an excellent trainer and thus comes highly recommended.
Ryan is an outstanding trainer, who is highly knowledgable and is generous with his knowledge. Training materials were short and concise which is good.